This was a random week! I'm getting ready to run a kids camp next week and will be on my way later today to get settled in. I am very much looking forward to it! Even though I've been a little busy, I have found time for awesomeness...
1) Sunday night was the first Music Under the Stars performance. It threatened rain, but turned out to be a wonderful evening. I very much enjoyed the music, but my night was made when I glanced over and saw a doppelganger! Not sure what a dopplegnager is? Then you need to watch this:
I found Barney Stinson from the CBS TV show How I Met Your Mother.
The real Barney when he worked at the coffee shop.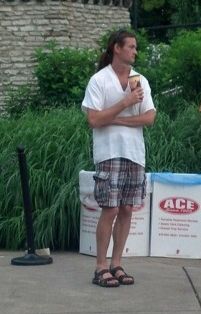 The Barney Doppleganger. I find it ironic that he has a cup of coffee.
The picture isn't amazing, had to be sneaky about it. Believe me....it is him.
It was legen....wait for it....dary.
2) I am attempting to be legendary in my own rights by learning the dance to Thriller.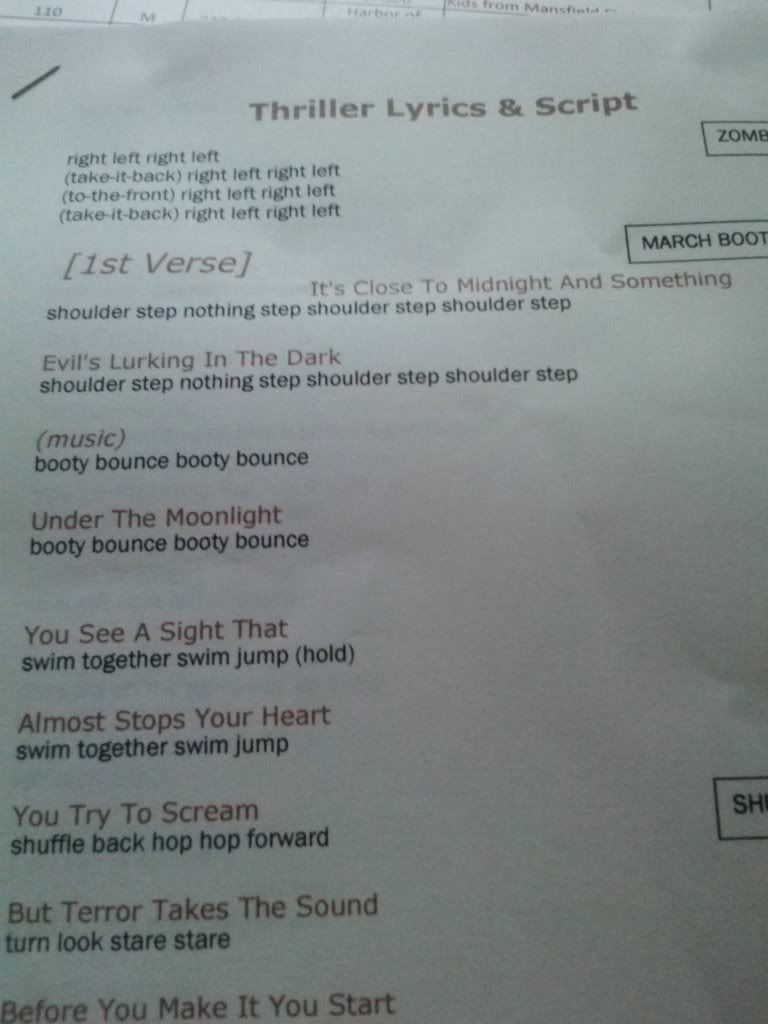 Challenge accepted. My friend Julie is learning it too and she came across some great videos and the dance "script" on the
Thrill the World
website. These videos are AWESOME. The instructor breaks the dance down so it makes sense to dancers and non-dancers alike. Super fun so far. And man what a workout!!
3) I get my hair done today! I'm helping a friend who is going to beauty school right now. She needs a hair model. So of course I said yes. Getting a new cut and color right before leaving for camp. Can't wait to see how it turns out!
4) Last evening I participated in an Epic scanvenger hunt. Myself and about 60 other "young professionals" met downtown at the Mud Hens Stadium where we would begin our quest for 5 clues that would take us to the final destination. We walked all around downtown Toledo looking for our next location. Supper fun, but my feet were ready to fall off. You could also get bonus points for other random tasks....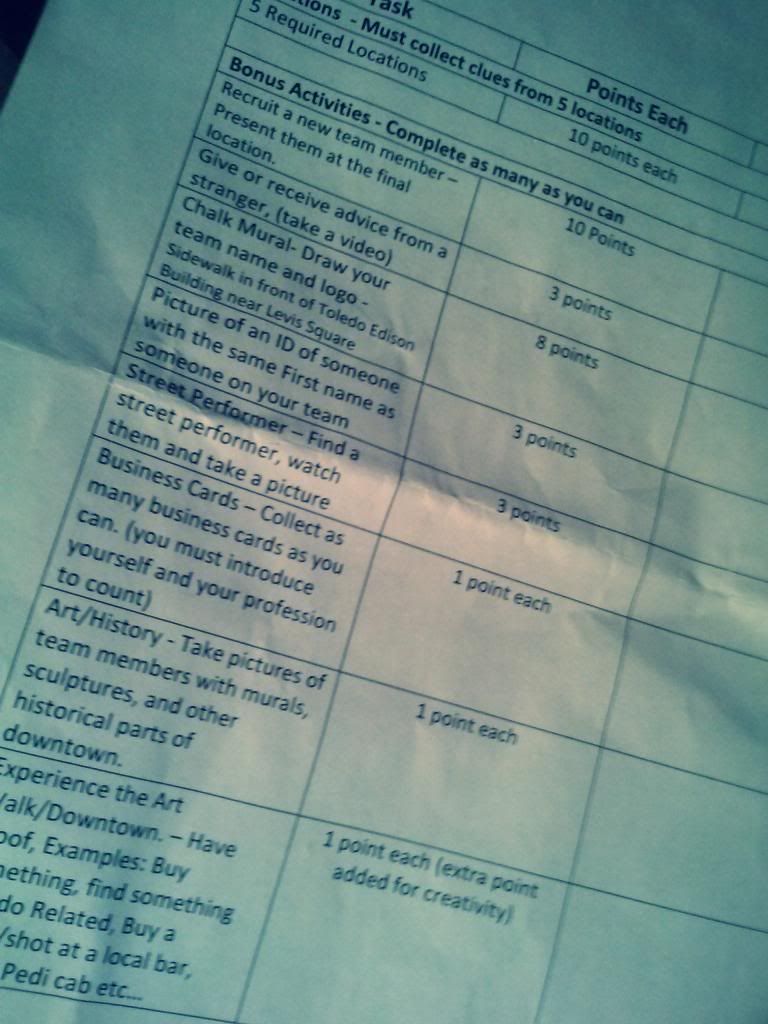 Here is an example of one of the clues...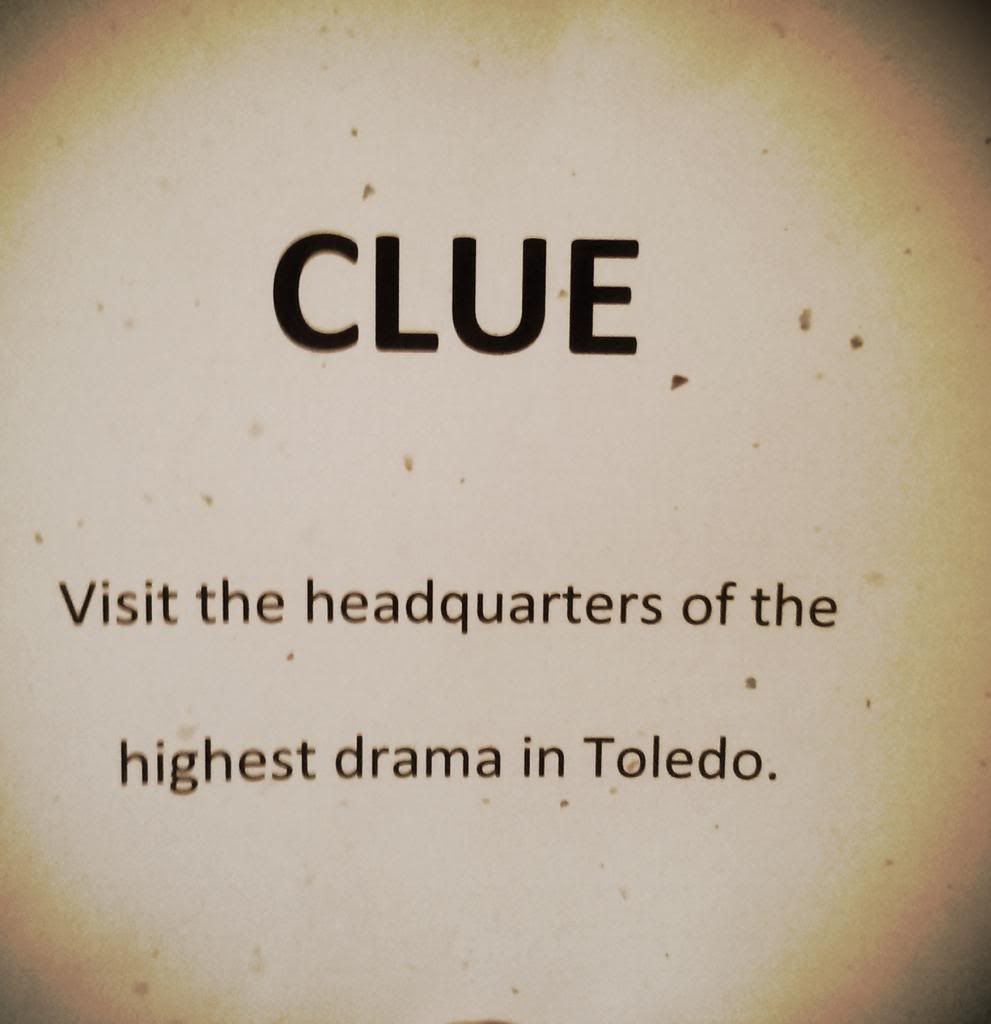 And it took us to....
My team got third place! And we got a prize! Gift cards to Biggby coffee, which ironically was one of our stops.
5) I went to the zoo! It has been a long time since I went there during normal hours. (The Music Under the Starts is after they are closed.) They recently opened a new Australian exhibit. We have like 5 or 6 wallabies. They are so cute! I might need one.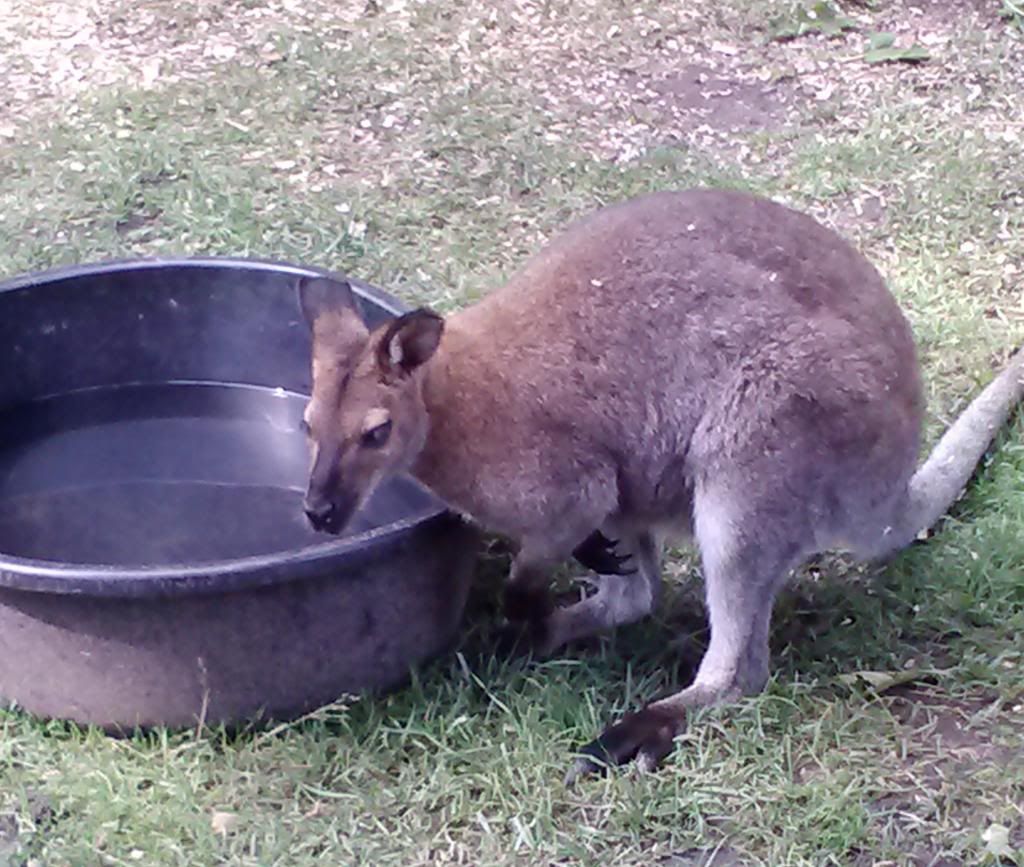 Another cool thing I LOVE about the Toledo Zoo is the history behind the buildings.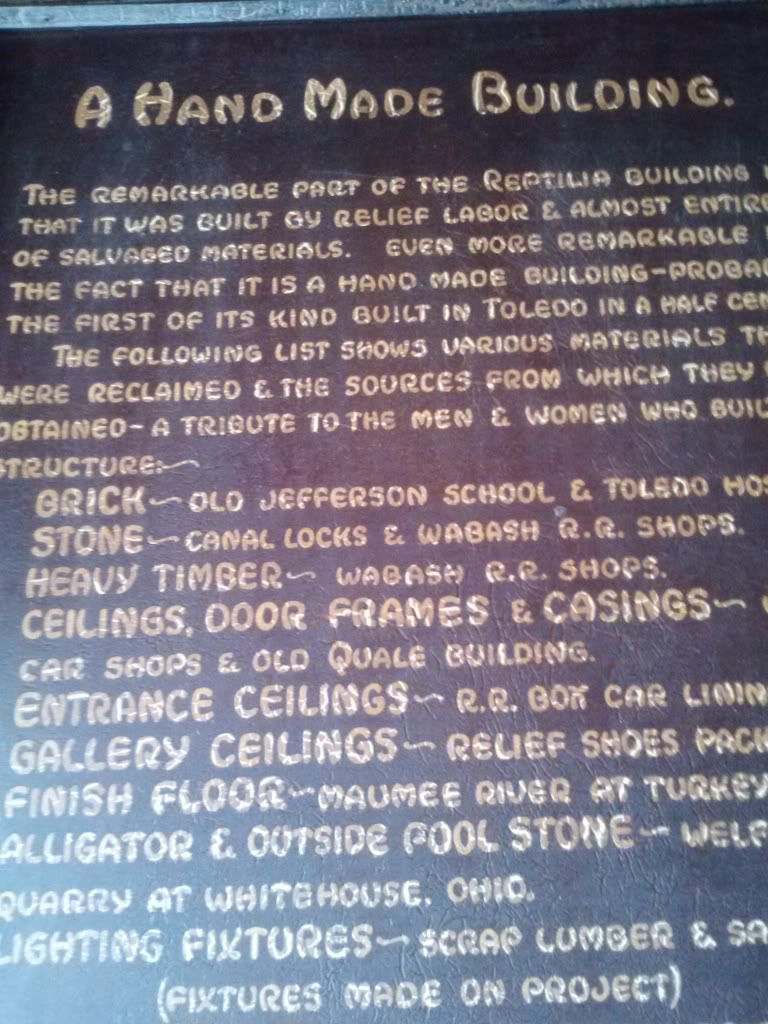 A lot of them were built during the depression era and through the Public Works Administration. This history nerd was on cloud nine.
See you next week at camp!